Best seller
WSS Review: What You're Missing If You Don't Shop WSS.Com
I've always wanted to make a difference in my community by helping others and offering a helping hand. That's what WSS does. It helps out their community by serving the people a great product at a decent value. They also do a lot to volunteer in the community and promote within and hire in their neighborhoods generating revenue for their people. Shouldn't we all strive to be as passionate about our neighborhood and community as they are?
About WSS
WSS is a company that sells great well-known products that are relative to the market today. They sell nothing but the top-name brands and for a reasonable price as well. Their products range from kids to adults, athletes to the working class, and even grandparents too. The company helps other people, one step at a time to get them where they need to go with nice clothes, footwear, and more.
Products And Prices
There are so many products on this list, and they range in age and sex, from boys to girls, and men and women. There are also various brands to choose from in the store as well, including; Nike, Jordan, Vans, Adidas, Puma, Converse, Fila, Champion, and Reebok, among countless others.

Product Lines
They also have a diverse list of products when it comes down to it, including;
Socks
Hats
Backpacks
Bags
Crossbody Bags
Waist Packs
Face Masks
Character
Shoe Care Products
Sports Equipment
Shirts
Shorts
Muscle Shirts
Pants
Joggers
Sweatshirts
Jackets
Suits
Big and Tall Products
Balls
Dresses, and more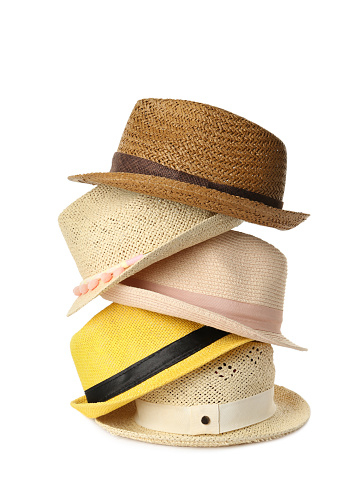 Shoe Types
With shoes, it's hard to find an occasion not to wear them. For me, I have sports shoes, dress shoes, and outside shoes, but they have far more to choose from. Their shoe line types consist of;
Running
Basketball
Classics
Character
Skate
Court
Soccer
Slides and Thongs
Casual
Dress
Boots
Football
Order Status
One thing to note is that we can't change our orders once we place them. They can only be changed during the shopping process, so be sure to pick what you want before ordering it. You can also track your orders in two ways.
If you have an account with WSS, you can track it on your order screen by going to My Account, My Order History. Otherwise, you will be sent an email with the tracking number and the company delivering it to you. This makes it extremely effortless to find out where your items are and when they will get to you.

Shipping Information
There is a lot to cover here, so I'll be as concise as possible with the shipping information.
The first thing of note is that they only ship to the United States, excluding; Hawaii, Alaska, and Puerto Rico.
The second thing to note is that they partner with UPS for ground shipping and Sure Post for outbound orders.
The Third thing is that they typically ship out the same day unless you order past three pm Pacific Standard Time.
Other reasons why a shipment wouldn't ship out is Holidays and Sundays.
The Final bit to note is that if you are worried that they won't deliver to your PO Box. Then you're in luck because they do ship to PO Boxes.
Returns And Exchanges
For most purchases, as long as you use a credit/debit card, you have a 30-day warranty. They will pay for the shipping label and the shipping. You will receive your money on your card in a couple of business days.
It's also worth noting that you can buy online and return in-store as well. With PayPal, they can't return your money, but they can give you another product of equal value. You have to initiate PayPal and other exchanges by email, and you can even reach out to them via snail mail.
Pros And Cons Of WSS And Site
PROS:
The site is straightforward to use. The people are always willing to help you find what you need in the store. The company helps the community and wants nothing but the best for its employees and customers.
You can use the search feature, but everything is neatly organized for you. They have many sales and clearances that will make you happy you shopped with them, and they ship the same day.
CONS:
The company doesn't work well with anything other than a credit/debit card with returns.
They do have many pricey products on their site, and if you're not a member, it may be a bit harder to place an order and track your products.
Payment Methods
WSS accepts
Money
Visa
Mastercard
PayPal
American Express
Discover
Clearance
Save Up $10-$100
The items that you can find on clearance are numerous, and the savings can range anywhere from $10 all the way up to a few hundred dollars by shopping the clearance and on-sale areas of the site. Getting you exactly what you need, and at a price that you can afford.

WSS Rewards
This is an awesome feature that has great things tied to it. You can't use your reward points online, though. However, to combat that, they have the WSS Rewards App, and they even have a WSS App. If you have an account and have to switch your online account to the App, you can create a new account and input your rewards info to track your points balance. You get points based on money spent, and you will receive the points after your items are shipped.
Mobile App
The mobile app runs on a minimum of Android 8.0 or an iOS 11. You can use the app while connected to WIFI to ensure that you are not using your data. The app is available only to US residents. You need this app if you love shopping for clothes and shoes is that. With the Rewards app, you will receive 1 point for every $1 spent online or in-store. You can also track your points, redeem them, and pick the rewards you want from within the app.
Exclusions
For free shipping on orders higher than $99, some exclusions include:
Not valid with the purchase of OGs, AJ 1's
True Flights, Jordan Retros, or Nike Air Force 1's
Automatic deduction of shipping at checkout
Valid only on the WSS site
Only available to the US, excluding Puerto Rico, Alaska, and Hawaii. Have to ship all items to the same address
You can't combine the order with other existing orders or combine it with any other discounts, promotions, programs, or other offers
The customer is responsible for the cost of returned orders, and promotion can be modified or terminated at any time.
Other restrictions may apply as well to the following offers, rewards, discounts, and more.
This includes the BOGO 50% Off promotion, Loyalty Rewards, Discounts, Reward Coupons, Standard coupons and discounts, Sneaker Bucks, WSS + Nike up to 25% off, Courtesy Allowance Awards 30% and 20% off, and more promotions.
50% Off, 20% Off, 25% Off, 30% Off