A Quick Overview
Headquartered in Huntsville, AL, Redline Steel is a small company owned by a veteran – Colin Wayne. It was founded in 2016 with a mission to create high-quality art that clients can enjoy for many years. The company's portfolio covers diverse production.
Typically, you can get steel art ranging from custom home address plates and home décor to jewelry, military memorabilia, and cave art.You should note that there is always an imprint of all-things-American in our unique art.

About pros and cons? Here is the sum up.
Pros And Cons
PROS:
Our steel products are of great quality
We treat the steel and make it resistant to rust
Our veteran-owned company handcrafts all the art
You can get any customization and unique decorations
Our range of selection is wide
Great product variety
Easily affordable art
Flexible payment plant – the 4-part payment
CONS:
According to some customers, Redline Steel is slow at shipping, and the customer support team is sometimes out of reach
A customized item may take up to 3 months to get shipped
Shipping is only done in the US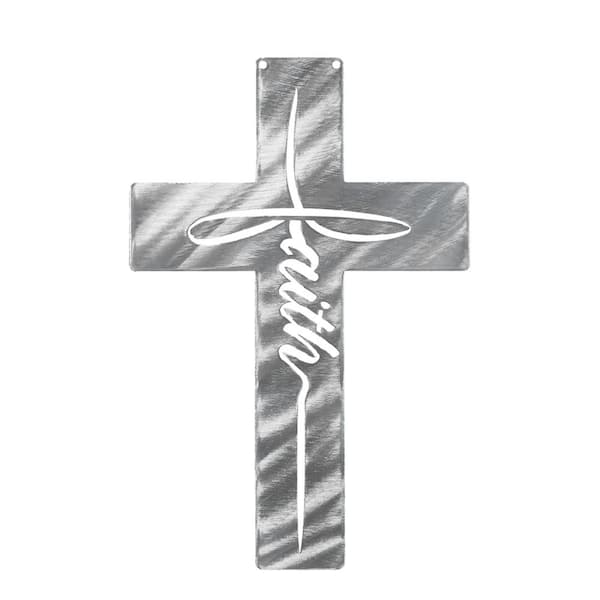 Array of Products
Redline Steel has a great array of products that include both outdoor and indoor artwork. You can also get custom signs and monograms. Let's now take a look at some of Redline Steel's best sellers.
Personalized Home Decor
The most striking thing about Redline Steel is its ability to make personalized items. Now, if you are the kind of person who loves to have a personalized stamp on anything, Redline steel comes in handy.
Essentially, the company has a wide range of customizable templates to decorate any part of your home. For instance, the company can create a customized monogram piece for your bedroom, kitchen, or entrance. If you want to display your family's name with some pride, Redline Steel has offerings that give you attractive yard stakes to display your address.
In essence, one piece at a time, you can have the fanciest home decoration and a personal representation imprinted on virtually all areas of your home.
Some of the personalized home décor products that you can get include:
Customized Word Text

$15.95 for a word with 1-4 letters
$22.95 for 5-8 letters
$28.95 for 9-14 letters
$35.95 for 14-20 letters

Split Monograms

Size And Price:

Small for $64.95
Medium for $125.95
Large for $199.95
Extra-large for $299.95

Colors:

Copper
Silver shades
Matte black
Preset Home Decor
Do you need a preset steel art that helps you outline your identity? Redline Steel has a wide range of preset home décor products that you can use to emphasize your identity, underscore your preferences or tell others about your personality. For instance, you can get a piece that identifies your love for
coffee
,
pets
,
wine
, or even
music
.
Some of the preset home décor products include a coffee cup and a tree of the living wall piece.
Coffee Cup

Coffee Cup Starting at $29.95
Teacup Bundle Set Starting at $44.95

Tree of the living wall Piece

Tree of Life Starting at $59.00
Tree Bear Starting at $44.95
Tree Squirrel Starting at $44.95
Tree Deer Starting at $44.95
Patriotic American Art
Since a veteran founded the company, patriotism has been at the heart of our products. Our patriotic American art line showcases themes of American patriotism in all the pieces.
Patriotic American Art Products

Redline Defender Flag

$89 for the Small size
$159 for the Medium size
$219 for the large size

Patriotic American Art Products

Keychains
Bracelets
Preset home products
Steel monograms
Personalized gifts
Customer Reviews
Now, this review would not be complete without taking a look at what our customers think. Essentially, we got some negative reviews that mainly arose from customer service and product shipping. Others pointed out that the shipping times were quite inconvenient and sometimes there were delays. However, the most common complaint was the inability of clients to reach the company's customer support.
Past Bad Reviews:
Shipping time inconvenient
Inability of clients
Poor Customer Services
Delay In Shipments
Positive Reviews:
Deliver In Time
Deliver Items in good condition
Can save more money by subscription
Now, with that out of the way, most of our customers were very happy with our products. The products delivered to them were of great quality to many, and the art was worth the cost. Other clients were very happy about the lightweight artworks they got and commented on the ease of hanging those pieces. The common terms used to describe the products were 'precise craftsmanship' and 'beautiful.'
Is Redline Steel Worth It?

After taking a thorough evaluation of the company, we find that the company is worth it. The products are great, and the style is unique and personalized. Additionally, the products get all the details they need, and a wide variety of colors, sizes, and payment options are available.

Promotions And Discounts
Get A Promo Code And Save 15%
Essentially, Redline Steel offers discounts for the very first order. Typically, you will get a promo code at the clearance section that will shave off 15 percent on your first order payment. To find about other discounts, we encourage you to regularly check the website for updates.

Exclusive Deals
For exclusive deals, make a subscription today and enjoy great deals for customized and preset option.

Where to Buy Redline Steel?
If you are wondering about where to get the Redline Steel art, visit their website. You can make your purchase on the
company's website
or purchase from Amazon.
FAQ
What is the shipping policy for Redline Steel?
Redline Steel ships products to all parts of the US. The company uses UPS or USPS delivery services to ship your items. The weight will determine the shipping charge, and the delivery time is based on the availability of your purchase.

What is the Return Policy?
Normally, the company offers returns for its products – apart from customized items and monograms. However, the company has halted the return program due to the pandemic.

Get in Touch