Best price
Manning Review – Choose Your eBooks Or pBooks
We all have different ways to spend our leisure time. For those who love reading books, sometimes it is difficult to access the latest titles because of the publication process. Nevertheless, it is now easy to access the latest books through Manning.
Manning is an independent online publishing company based in New York, United States, publishing computer books and video programs for Software developers, Engineers, and managers.

It also handles programs meant for students and children. The company boasts a vast staff working remotely from different parts of the world such as Europe and Asia.
What Makes Manning Unique?
No corporation own this company, and this makes it operate freely and
independently. The company is recognized as the first to sell eBooks in
unprotected PDF, and later, others followed suit. Manning also allows you to
read books even before they are complete. This is possible through the
company's program known as Manning Early Access Program (MEAP).
MEAP program allows you to read one chapter after the other while the book is still being written. When the writing process is over, you will also have the privilege of accessing it first before it becomes available in stores when you pre-order a print book (pBook).
Features of Manning
Manning has great features from
liveBook
liveVideo
liveProject
tokens
all geared towards ensuring that you get all you need concerning a particular book with much ease.
liveBook
Livebook enables you to access Manning books and videos using your browser at your convenience. This feature also assists you in asking questions and interact with other readers through a discussion platform.
There are also recorded voices to which you can listen and find out about titles available
liveVideo

Manning's liveVideo program lets you learn about technology topics that you might consider complex. The company uses short and quality videos from reputable experts to ensure that you can grasp the concept being taught easily.
Illustrations and demonstrations must accompany all the methods they use for their teachings to ensure that you don't miss out on any concept.
liveProject
Manning allows you to learn new skills through their liveProject program. These skills will assist you in tackling real-life challenges in the world.
They also ensure that you learn about current technologies and access books and videos to help you grow and succeed.
liveAudio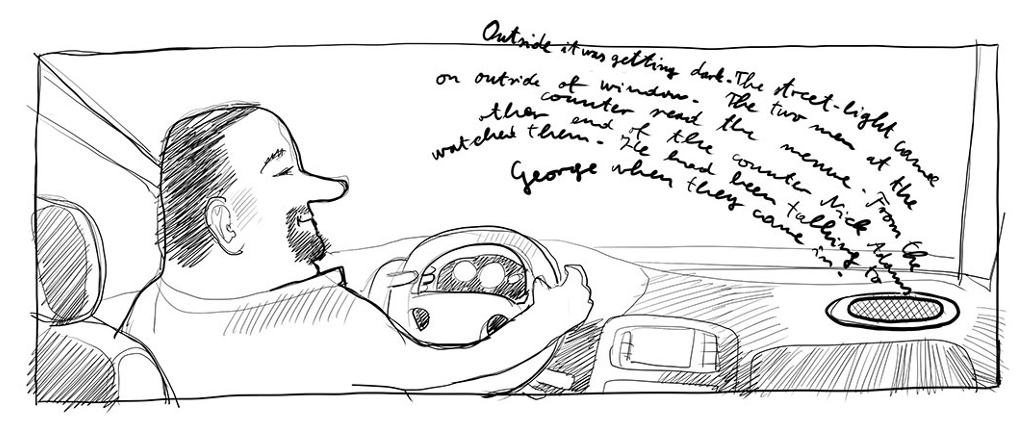 liveAudio integrates professional voice recording with texts from books, graphics, and exercises from their liveBook online reader. You can download the liveAudio books using an mp3 format and listen to the books later at your favorite time.
It is important to note that all liveAudio programs contain PDF, ePub, and Kindle eBooks, which you can download and read at any time you want.Join This Feature Now

Tokens
Manning offers you tokens when you create an account with them. The tokens assist you in purchasing either a small section of a particular book or even the whole book. To start accessing these tokens, you will first have to open an account with Manning. This process will automatically award you 500 tokens for free.
You can use these tokens to purchase a section of a book that interests you. The company also allows you to convert your tokens back to money in case you need that option. All you have to do is click on the token balance and then click on the cash-out option. The tokens will be converted into money.
How Do I Register For a pBook?
The company has made the registration process very easy for you. What you need to do is to sign in or create an account and then register your pBook. Follow the instructions that you are given to complete the process.
Register Now
Placing an Order
Place your order through Manning's website, and they will deliver your order without delays. They process and deliver eBooks orders immediately, while for the pBooks, the company prepares and ships them within three business days.
Manning accepts different modes of payments, such as Visa, MasterCard, and PayPal, among others.

Shipping And Returns
The company ships pBooks to different countries of the world at different rates. If you want to return a print book, they will refund your money, excluding the shipping fee if you make a return request within a month from the date of purchase.
Why You Need to Buy from Manning
They give their customers discounts on eBooks and pBooks. They also offer free shipping within the US for orders of three or more pBooks. Their MEAP program also allows you to access parts of a book while it is still being written. These offers give you every reason to buy from Manning.
Manning Pros and Cons
PROS:
 They allow you to read chapter-by-chapter of a particular book even before the whole book is complete.
• The company gives their customers priority to receive final eBooks and pBooks before they become available in stores.
The company allows you to contribute to the writing process through their liveBook program.
CONS:
 Some of their features are not free, and some customers might find them a bit expensive.
 Their tokens might not be convenient if you have a few of them and you need to purchase a whole book.
Manning Reviews
Most of the company's previous customers have acknowledged the services that they offer to them.  Customers specifically says that
"Their books are of high quality and that they choose their authors wisely."

"It is easy to find a book from Manning by typing its subject."
Although some customers have also expressed dissatisfaction with some of Manning's services, most have said that they enjoy their services.
Is Manning a Scam
Many companies pretend to be genuine in their business, but such companies are scams with ill motives to customers in the real sense. Manning is legitimate and not a scam. So many factors make them legitimate. First, they are rated in some of the trustworthy sites, such as the Trust pilot. The company has also provided their address to reach out to them if you want them to address any issue. Scammers do not provide these essential details, which makes it difficult to access them.