Products & Features
Current LifeStraw products include not only portable tools you can carry with you but filter pitchers and countertop dispensers that can filter out impurities in tap water. You can also invest in water bottles that can purify water from lakes and streams.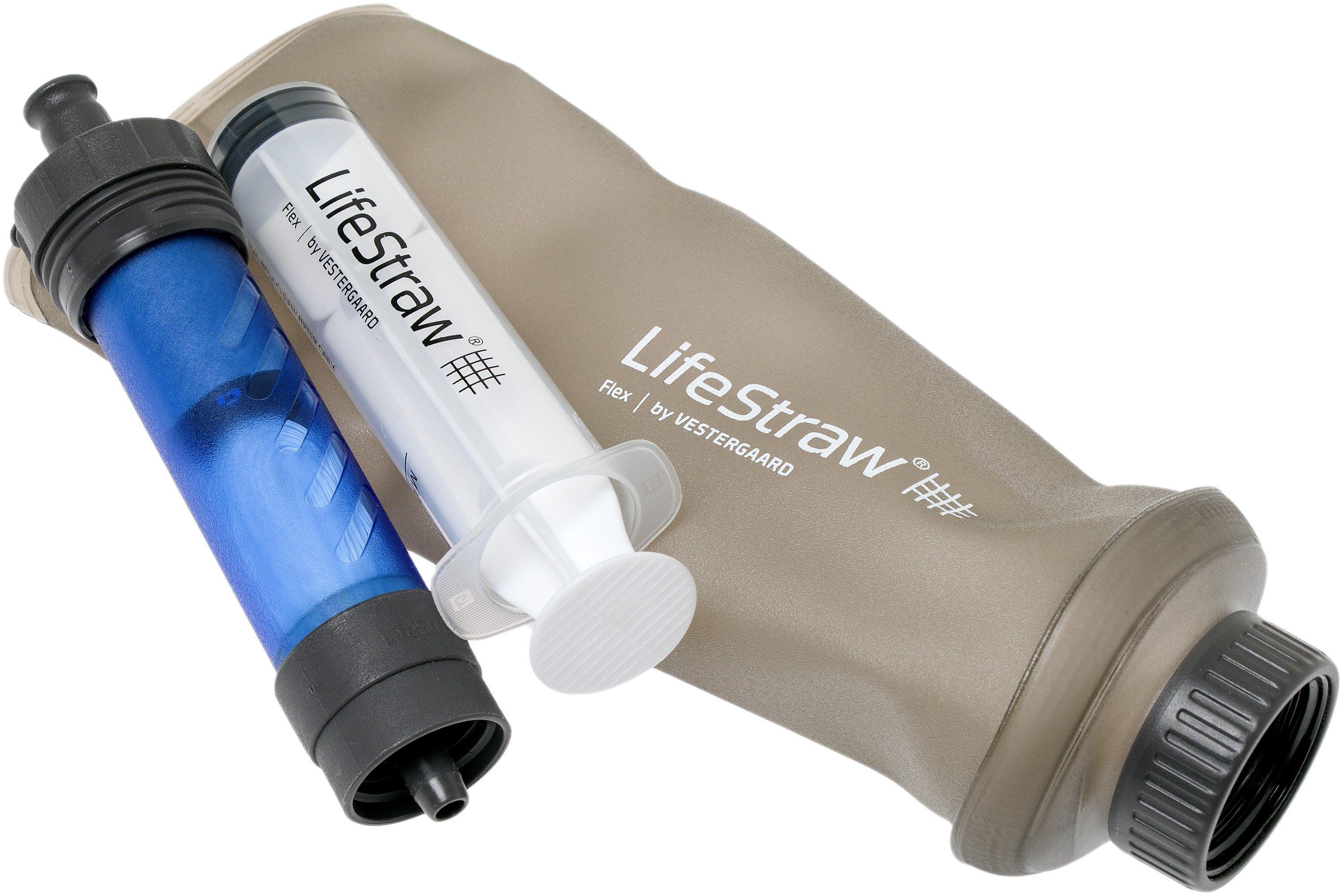 Performance Comparison
The full list of contaminants removed from water that goes through the LifesStraw filtering tools includes
Environmental toxins
Chemical Contaminants
Lead
Dirt
Silt
Heavy Metals
It should be noted that this water filtration tool does not offer a way to remove something as small as a virus from your water.
Comparison
Water Quality
The water you collect from your LifeStraw pitcher and countertop dispenser is fresh, free of BPA and ready to drink. If you are trying to get away from buying bottled water but not especially confident in your tap water, investing in a LifeStraw dispenser and or filtration pitcher and a thermal water bottle means that you can both lower your carbon footprint and be confident in your drinking water options.
The options with LifeStraw run the gamut. From a double wall thermal stainless steel water bottle that you can fill up for your daily drinking needs or a large countertop tool for your whole family. No matter your drinking water needs, you can be sure to generate enough volume to keep everyone in your household safely hydrated.
Durability & Maintenance
The countertop LifeStraw container and filter pitcher are both made of BPA-free plastic. The line of LifeStraw water bottles come in both plastics and in a stainless steel thermal bottle.
All LifeStraw filters are gravity fed. If you are trying to move water up through a Lifestraw tool, be aware that you will need to put some power into your draw to get the filtration process started.
If you are concerned about a long-term loss of access to clean drinking water, consider investing in multiple tools to cover your household.
You can get a Lifestraw camping tool that can hang from a tree or your awning and clean your drinking water as you hike or just enjoy the fresh air.
In an emergency at home, filtering cool water early in the day from this camping filter into a thermal water bottle can provide your family with cool water even if your power is out for a while.
Treatment Speed
Measure Speed
Water filtration systems, particularly gravity fed filters, can be quite slow. Your LifeStraw tool, fully loaded, can filter for 9 to 12 liters per hour. Your filter setup will not take long. Simply follow the instructions to make sure that you rinse the filter properly for the initial set up. You will need to dump the first batch of water you filter to make sure it's properly prepared and ready to function effectively.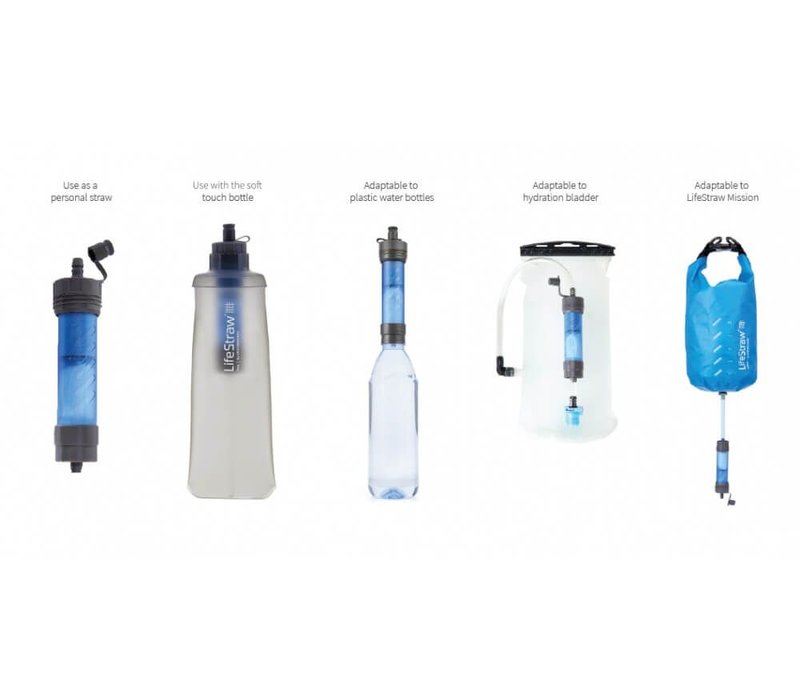 Weight & Packability
The LifeStraw tool line can filter a great variety of volume options. Depending on the volume you need to filter on a daily basis, your container will be larger or smaller. Because this product line also includes camping tools, the empty water containers can be quite lightweight. Like any water containers, your LifeStraw tools will need to be fully disinfected and dried before they go into permanent storage.
The containers are all non-reactive. Some are glass, some BPA free plastic and some stainless steel. Because the camping tools are flexible and lightweight, you can easily set up a LifeStraw system in a very small home and easily enjoy fresh, filtered water for years to come.

Ease of Set-Up
As noted above, the instructions for priming your LifeStraw filter are quite simple. The filter will need to be rinsed, properly installed and primed. The first batch of water will need to be discarded. Once it's up and running, your LifeStraw filter will last through
18,000 liters
, providing water for a family of five from
3 to 5 years
.
It's possible to buy one container with multiple filters for long-term use. Many users find that dating the container with the original installation date makes it easier to remember to change the filter. Filter storage requirements are carefully noted in the packaging and should be followed to avoid dealing with a clogged filter in the future. Poor storage can shorten the life of your filters.
Ease of Filtration
These filters are designed to be fed via gravity. It's also possible to draw the water to start via suction. In fact, the first LifeStraw tools designed to fight Guinea worm infection were worn about the neck to make it possible to drink from any standing body of water.
The gravity-fed features of all of these tools means that the filtration process is quite simple. For those with refrigeration, simply filling the filter pitcher before bed is an ideal way to make sure you have cool water for the day. You can also fill your water bottles from this pitcher, or invest in a LifeStraw water bottle to prep before bed.

Choose & Buy Now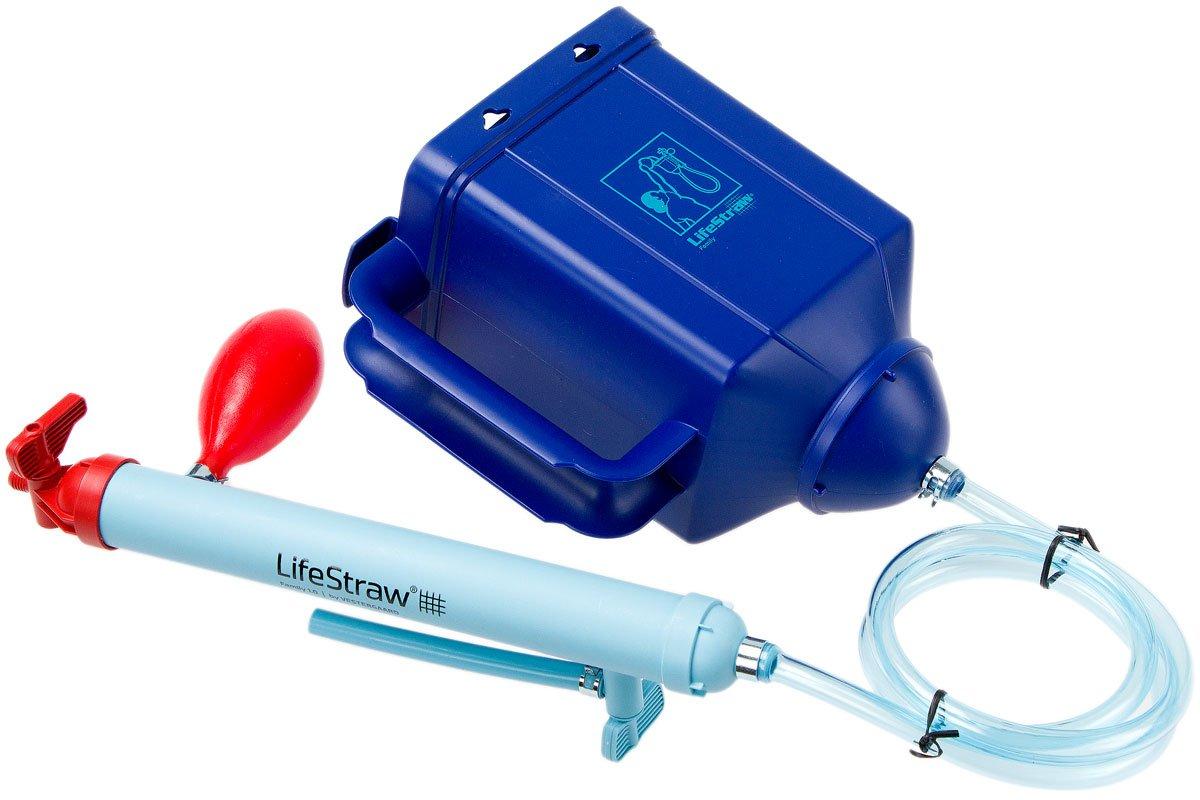 Pros And Cons
PROS:
These gravity-fed tools can take time to filter. However, making this part of your night-time routine generally means that your needs for fresh, filtered and chilled water will not be difficult.
CONS:
These tools are not cheap, but you can sign up for their newsletter to receive discounts and coupons. There is also a minimum purchase threshold of $50 that allows you free shipping.
FAQs
Q#1- How Do I keep my LifeStraw Filters Fresh?
There are instructions available in your kit about the proper saline solution to keep the filter membranes moist.
Q#2- What's the Best Way to Clean my Water Vessel?
Your first wash may need to include a mild bleach solution. Make sure you also fully wipe, then dry the vessel. Finally, rinse the vessel with purified water and dry it thoroughly.