Best seller
Kraken Kratom: Complete Review and Saving Money on Kraken Kratom
Introduction
Kraken Kratom is a company with products consisting of the ground powder of the Mitragyna speciosa plant. Some consumers use Kraken Kratom to help ease pain or treat themselves for anxiety. Their products are sold in capsule, liquid drop, and raw powder forms.
Over the past year, I've been more and more interested in buying Kratom for my use. I'm not too interested in the specific strains, but I'm interested in the quality of kratom on the market. Just one look at Reddit shows how controversial this substance is. People love it. People hate it. But how does Kraken Kratom sell kratom and what makes them different from the competition?
In this Kraken Kratom review, you'll learn all of the nuts and bolts about this online marketplace for any user level.
Kraken Kratom Company Overview
Kraken Kratom is an online vendor that offers high-quality kratom powder, tinctures, capsules, extracts, and other kratom-related products. They are located in Portland, Oregon. They have a solid reputation for providing high-quality products.
Founded in 2014, the family-owned business is concerned about customer service and quality assurance. This is reflected in the number of calls they take each day to ask questions or help you navigate to find what you are looking for on their site.
Additionally, all products undergo rigorous laboratory testing to meet compliance and industry standards.  Kraken Kratom strives to inform the public by engaging in honest and transparent conversations about kratom as a natural botanical supplement. They believe that kratom has a real, positive impact on the lives of countless consumers across the world.
Kratom Products
The diversity of Kratom products Kraken Kratom provides is proof they're a major player in the industry. From Tea, infusions to capsules, Kratoms have been processed and passed through strict quality assurance according to GMP standards. You can easily find products of different sizes, colors, and Kratom strains by taking a quick tour of this eStore.
Check below to know more about what you can expect in their product catalog.
Kratom Powder and Leaf
Popular for its pain-relieving, euphoric, and energetic effects, kratom powder can be ingested in various ways. For those who would like to avoid the hassle of preparing the leaves, it is now possible to order kratom powder online.
Additionally, this section has a variety of products for people that love kratom but find it hard to swallow capsules or maybe want to try a new strain for one of the blends. In this section, you will be able to buy both the powder and the leaf available at discounted prices.
This product can also be used as an ingredient for cooking or making tinctures, powders, and beverages. Popular available strains in powder and leaf form include the OG Bali and the Red Dragon. You can also find your choice of kratom ranging from Malaysia to Thailand brand.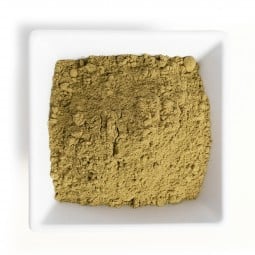 Bali Kratom Powder (OG/PC)
Maeng Da Thai Kratom Powder (Red Vein)
Maeng Da Thai Kratom Powder (White Vein)
Maeng Da Thai Kratom Powder (Yellow vein)
Thai Kratom Powder (Yellow vein)
Borneo kratom Powder (Yellow vein)
Maeng Da Thai Kratom Leaf (White vein)
Red Vein Kali Powder
Kali Kratom Team bags
Sumatra Kratom Powder (White and Red Vein)
Super Green Malaysian Kratom Powder
Super Green Malaysian Kratom Leaf
Shop Now
Kratom Extract And Enhanced Kratom
Kratom is useful for many things, but one thing people are doing is taking it in different forms to be convenient.  Now, if you are not the type to take powders or leaves but prefer Kratom in more modern forms, like gummies and extracts, then Karen Kratom has provided you with a variety of available types to choose from.
Kratom extract is a very concentrated form of kratom which has been solidified into a powder or a paste. Unlike kratom powder, kratom extract is made by treating kratom powder with ethanol or acetone to make a tincture. This tincture is then filtered and dried to create a very thick paste that can be further solidified into an extract.
Being more concentrated than kratom powder, this form of Kratom can be up to fifteen times stronger. While some people choose to use the solidified powder, others prefer to use it in paste form.
Since the Kratom extract is more concentrated, people usually take smaller doses of it versus the leaves or powder. Extracts are useful for people who would like to assess the effects of kratom but don't want to take lots of powder.
Available Kratom Extracts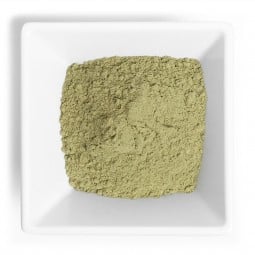 Ultra Enhanced Indo Kratom Powder (UEI): High Processing time with more alkaloids available
Gold Reserve Kratom Extract: Almost eight times the alkaloid content of traditional powdered kratom
FSE Kratom Extract: Liquid kratom made from Bali kratom Species and purified water
Barong Indo Extract: Indonesia-based Keratom powdered extract. Relatively affordable
Maeng Da X Kratom Extract: Red vein powdered alkaloid extract
Indo Black Kratom Extract: Kratom standardized extract has more than 7% mitragynine and total alkaloid content of more than 28%
Full Spectrum Kratom Extract (FST): This is a unique type of Maeng Da Kratom. It's a very potent strain, and the extract is made using a special method that allows it to retain many of the plant's alkaloids.
Kraken Reserve Liquid Kratom Extract: This liquid blend is a 15ml Maeng Da concentrate. There is 37.5mg of mitragynine per 5ml serving.
Kratom Capsules
Kratom Single-Serving Capsules are an excellent and convenient way of enjoying your favorite kratom strains. These capsules contain premium kratom and are available in 20 different strains.
Kratom Capsules are all-natural, vegan, vegetable capsules are an excellent choice for maintaining privacy in your everyday routine. They contain no preservatives (such as BPA or potassium sorbate), gelatin/animal by-products, wheat, starch, or artificial coloring.
One of the biggest reasons people love ingesting kratom capsules is their convenience. You can take them almost anywhere with you since they are small and lightweight. This makes it easy for those who want it to remain anonymous to those around you.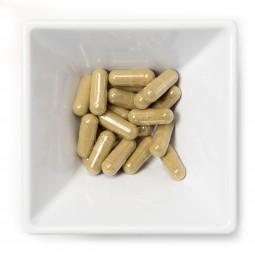 White Vein Borneo Kratom Capsules: Each capsule is packed with 750 mg of White Borneo powder of 1.4% mitragynine.
Bali Kratom Capsules: Each veggie capsule contains approximately 750 mg of Bali Kratom powder.
Red Vein Borneo Kratom Capsules: These capsules contain approximately 750 mg of kratom powder, with 50 capsules consisting of about 37 grams of Red Borneo.
Maeng Da Thai Kratom Capsules (OG Red Vein):
Ultra Enhanced Indo Tea Tablets (UEI): Special powder with 100mg of 65% mitragyna speciosa extract.
Kraken Platinum Tea Softgels: Every soft gel contains 50mg of 80% Mitragyna speciosa extract from the finest strains, with an alkaloid content of 1.8%.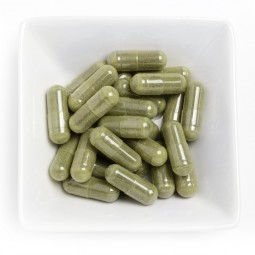 Kraken Gold Elite Tea Capsules: These quick-acting capsules contain 100mg of Gold 45% mitragynine and .15mg of 7-hydroxy mitragynine each.
Ultra Enhanced Indo Kratom Softgels (UEI): The extract is standardized for a minimum of 50 mg of 65% Mitragyna speciosa extract, bringing it to approximately 33mg of pure Mitragynine per gel.
Kava Tea Powder
Kava is an herbal product made from the roots of the Piper methysticum plant. It has been widely used since the beginning of human history for ceremonial, medicinal, and recreational purposes. The root of the kava plant is ground into a pulp and traditionally used by oral ingestion or by applying it topically.
Polynesians and Pacific Islanders have consumed Kava for thousands of years due to its mild psychoactive and euphoric properties. Kava can be made hot or cold, depending on personal preference. It is bitter tasting and soothing to the gut.
Kraken Kava is proudly 100% all-natural. They use an extraction method that's been specially formulated to preserve the many unique benefits of the kava plant. Easy to drink, mixes instantly with any liquid, and tastes great, Kraken Kava powder is a great way to enjoy the proven relaxing and anti-anxiety properties of kava in drinks.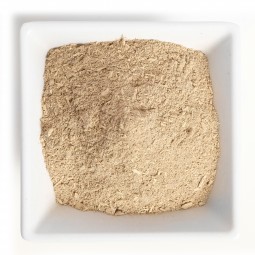 Melo Melo Kava: Melo Melo Kava is a local favorite from the island of Vanuatu and prized for its rich, earthy taste.
Palarasul Kava: The roots of the kava plant have been used for thousands of years by Pacific Islanders as a remedy for stress and anxiety. Now, Palarasul kava is available at Kraken Kratom.
Kelai Kava: Kelai Kava is a unique island grown. A tropical heritage with a kava flavor that stands out in the crowd. The balance between sweet and peppery has seemed to make this variety ideal for blending or enjoying on its own
Silese Kava: Silese Kava is a premium noble strain from Vanuatu from the Pacific Islands. It's been used for centuries as a nerve tonic and is known as a "calming" herb.
SavuSavu Kava: SavuSavu Kava is a mildly sedating strain from the Western Pacific Islands that offers a high potency extract and a semi-sedative action that may last up to 8 hours.
White Lawena Kava: White Lawena is a less potent variant of the original Black Lawena. It is known to be powerfully sedative and deeply relaxing, providing a sensation of euphoria.
Black Lawena Kava: Black Lawena Kava from Kadavu Island is the strongest, most relaxing of the 3 commonly used Kava types being used throughout the Pacific Islands. With a more intense numbing effect, this particular, potent strain of Kava has been treasured as a highly effective remedy for Seasonal Affective Disorder, Anxiety, and Stress.
Tanna Kava (Marang) Powder: It is made from dried roots of Piper Methysticum and is a Dietary Supplement.
Kava Tea Extract and Instant Kava
Kraken's Kosher and Halal certified Kava Extract and instant Kava products deliver consistent and potent effects every time. Its convenient and discreet packaging ensures that you can indulge in the calming and mood-enhancing effects of this naturally occurring product almost anytime, anywhere. Available in convenient powdered form, you can enjoy the relaxing effects of Kava Tea in under 5 minutes.
Available Products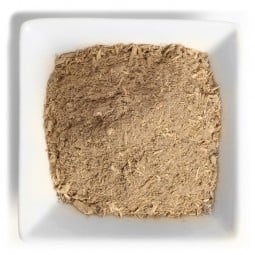 Kavain Quick Kava
Instant Fiji Kava Kava
Instant Hawaiian Kava
Instant Solomon Kava
Instant Vanuatu Kava
Kratom Accessories
Whether you're a distributor, a retailer, a tea lover, or a casual hobbyist, Kraken has everything you need to brew the perfect cup. You can explore this section to learn about their accessories – from scales and capsule machines to grinders – and to build your collection. From traditional strains like Maeng Da and Bali Krato to Kava and other herbal blends, they offer you what you need at Kraken.
Available Accessories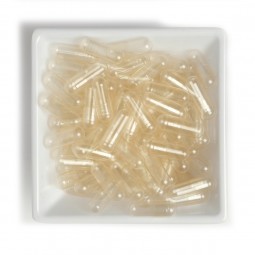 Empty Capsule
Digital Scales
Tea Accessories
Hand Sanitizer
Capsule Machine
Adjustable Karake Cotton Face mask
Tea strainer
Gelatin Capsule
Vegetable capsule
Stainless Steel Measuring Spoon
Prices, Discounts, and Coupons: 3 Best ways to Save on Kraken Kratom Products
Kraken Kratom is a business that wants to change the way people think about buying its products. They want you to be able to buy at a fair price, earn rewards points for every dollar you spend so that your savings are truly valuable, and get access to coupons so that you can always get the product you need at the best price.
Here are some ways to save when you purchase from the Kraken Kratom Store:
1
Bulk purchase and Wholesales
One of the ways to save on Kraken Kratom Products is to buy in bulk and wholesales purchase. By shopping for Kraken kratom at wholesale prices, you can see significant savings. As the number of products purchased increases, the benefits become even more significant.
2
Point-Based Reward Programs
Kraken rewards you differently for almost every action you take on their website. You can earn points by rating their products or subscribing to the newsletter. You will get the highest reward of 50 points when you sign up and subscribe to the newsletter, and the lowest point is 10 when you tweet their products or rate their product. Points accumulated equal $1 and Reward points will expire 90 days after they are earned.
Click For Best Deals And Promotion Code
Kraken Kratom occasionally offers promotions and coupons via email. Stay in the loop, and save on your next order by signing up for their newsletter.
Final Thought
Kratom comes from the Mitragyna speciosa tree that is native to Thailand, Malaysia, Indonesia, and Papua New Guinea. It has been traditionally chewed or consumed as a tea in the countries surrounding South Asia. Kraken Kratom is a kratom vendor that I recently had a chance to test out. Overall, my experience with their product was fantastic. Their site was professional and informative – one of the best I've had the privilege of going through. Also, their payment systems were secure and easy to use. Kraken Kratom offers discounts and coupons, 100% organic kratom strains, fair pricing, and effective customer service. In addition, their product is potent and fast-acting.
FAQ
#1- How is Kraken Kratom different?
Ans:
Kraken Kratom powder is pure, made from the finest leaf. There are fewer stems and veins in Kraken Kratom than most others, meaning you get more of the premium leaf known to produce euphoric effects.
#2- What are the benefits of Kratom products?
Ans:
Kratom is a natural herbal supplement
Reduces anxiety and pain
Reduces blood pressure
Relieves muscle aches and pains
It helps with opiate withdrawal
#3- Are there any other alternatives to dried kratom leaves?
Ans:
Dried leaves are the most traditional form of kratom, but there are many alternatives available today. These include powders, extracts, capsules, and tinctures. All of these options are made from various forms of kratom leaves in various concentrations.