Best seller
Herbal RVA Review: Your Answer In Need Of A Kratom Vendor
Recently, there has been a surge in demand for plant-based products such as kratom plants. This increase in demand for plant-based products is met with an increase in the number of companies and vendors that manufacture and sell these products. Several kratom plant companies and vendors have since then emerged. Over time, these companies have sought to improve the quality of their products, increase the spectrum of the products they have to offer their clients, and ultimately improve their customer service. A well-known vendor in the industry that has increased the range of products they have for their clients is Herbal RVA. This kratom vendor is well known for promoting and retailing high-quality kratom powder and a wide range of other herbal products.
As we go on in this article, we will take a more detailed look at this popular kratom vendor!
About the Company
Herbal RVA is an online-based company with its headquarters located in Mechanicsville, Virginia, USA. This company was established in 2016, and it specializes in the sales of a wide range of herbal products.
Herbal RVA is particularly known for the affordability of its products, its high quality, and the many varieties of plant-based powders and extracts they have.
Its wide spectrum of products which includes; scent candles, organic teas, and diverse kinds of kratom strains, distinguishes this vendor from other vendors.
They have amazing customer service, which is another factor that distinguishes the brand from other brands. They give priority to ensuring that each customer gets their products as per their requirements. They even go as far as calling their customers to confirm and ensure their orders.
Payment Methods
Herbal RVA has made several payment options available to its customers. In turn, these payment options have made the purchase of their products relatively easy for their customers. Another good quality of this brand is that they securely handle their transactions, orders, and payment. All data is used, stored securely, and destroyed when it is no longer needed.
The payment options include;
This allows you to pay using any major credit card such as MasterCard and Visa.
Product Reviews
The brand was given an average user score of 86% based on some users' comments. This high score results from consistently high quality, fair price, consistent response, and fast shipping. A user wrote that quality service and products are all around and has been a loyal customer since he came across them years ago. He also added that the only time he shopped elsewhere was when something he needed was out of stock or he didn't carry.
Visit Websiteto view more comments of this group of users.
Herbal RVA users on Reddit post comments that show that lovers of kratom products can be trusted. Here's one of the user's comments;
He said that herbal RVA is the bomb, and he added that he couldn't give enough love to this brand. He also stated that his second order was from herbal RVA, and ever since then, he has only used herbal RVA and has not been disappointed yet.
You can visit Redditto view more comments.
The brand also has a good social media presence with Facebook and Instagram accounts. They have quite a several members on Facebook, about 3500 of them. Their page on Facebook is full of comments that show that their customers are satisfied.

Laboratory Testing
To improve the quality of their products, most kratom vendors engage in regular testing of their products. These vendors often post the results of their lab tests on their websites as proof of the quality of their products. Without these results, it becomes quite difficult to determine if a vendor's products are quality or not. Herbal RVA is a brand that prides itself in its sale of quality kratom products, and it also appears to be so from the reviews they get on their products. However, they do not have their lab results on their website. As such, there is no way to verify their high-quality product claims effectively.
PROS:
They sell products of high quality
There is fast processing and shipping of orders
They sell their goods at an affordable price
They have a wide variety of products for their consumers to enjoy
They have excellent customer service.
Refunds and returns are allowed for products that are not opened and do not exceed 30 days.
They have an easy and easy checkout.
They accept cryptocurrencies.
CONS:
The brand is not GMP (Good Manufacturing Practices) compliant.
They do not sell sample packs.
Herbal RVA does not have much information about its company on their website
Their lab results are not disclosed on their website.
Their Products
Herbal RVA is popular in the kratom industry for its wide variety and quality of products. It was ranked among the top kratom vendors on Reddit because of this wide spectrum of products that consumers can choose from. They have a wide variety of kratom strains which range from Royal Bentuangie to Exotic Zarena. They are also involved in organic and partially processed kratom products. In addition to all these, the brand also has one of the purest and strongest tea qualities.
Kratom Based Products
Kratom from suppliers that meet their standards and quality. Herbal RVA extracts its kratom from the finest tree sources in Indonesia to provide its consumers with kratom of very fine quality. They obtain them. They have about 20 strains of kratom products that you can choose from. These kratom products are packaged in kratom powders and capsules. You get to pick the one you want. However, you won't find kratom products or their strain on the main menu on their website. You will have to type 'speciosa (which is the scientific name for kratom).' It will then bring out the different strains of kratom available.
The primary color variations of kratom available and sold on the website includes; the Red, White, green, and red. Some of the strains available include;
Red Vein Thai
This strain of kratom is available in the 250g pack.
Furthermore, the strain is only available for sale in powder form, and it costs $69.99.

Bali Indah
This product is quite similar to the Red Vein Thai. It is available for sale in powder form, just like the Red Vein.
You can get Bali Indah for $69.99 for 250g.

Green Vein Maeng Da Kratom.
This product is available on the herbal RVA website, and it is available in 25g packet costs $13.29.
You can get Bali Indah for $69.99 for 250g.

White Vein Maeng Da
This strain is one of the most popular and powerful strains. It is available on the website in a 25g packet, which costs $13.29.
You can get Bali Indah for $69.99 for 250g.

Plantation Maeng DA
This product is a hybrid strain that contains 30% white vein and 70% mixed vein.
It is packaged in 25g. Each pack containing 25 grams costs $14.99.

Baik Bali
The Baik Bali strain can be obtained from RVA kratom.
This product will cost you $11.99 per 25 g packet.

White Vein Indo
This is a kratom product that is found on the herbal RVA website. It costs $69.99 for 250 grams.

Exotic Tea Range
Herbal RVA is also famous for its wide variety of herbal tea products. Some of the herbal tea products include;
HoneyBush Herbal Tea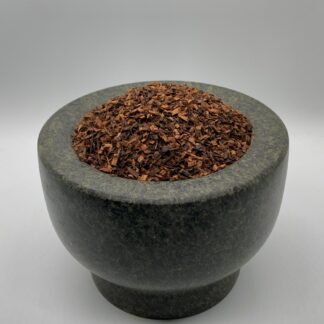 Honeybush tea is one product that you will always find on herbal RVA. Locals sometimes call it bergtree and Heuningbos. The origin of this herbal tea originates from the heart of South Africa.
Those who use this herb take the honeybush leaves and boil them for some time. Four ounces of this tea costs $22.

Organic Assam Herbal Tea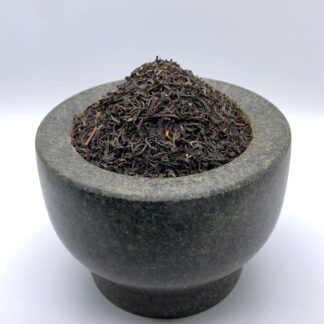 This is another type of herbal tea found on the herbal RVA website. Often, the name Assam tea does not sound familiar to many people though some might have come across it one way or the other.
This herb is often used in making black tea.
This tea costs between $9.00 – $63.00 depending on the number of ounces. Four ounces of this tea costs $22.

Matcha Green Tea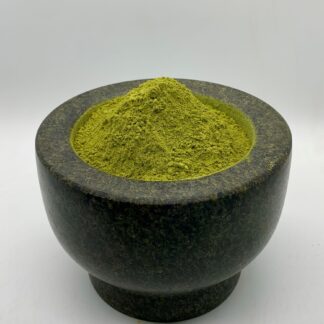 This is another high-quality tea found on the herbal RVA website.
This tea costs $22.
Peach Herbal Tea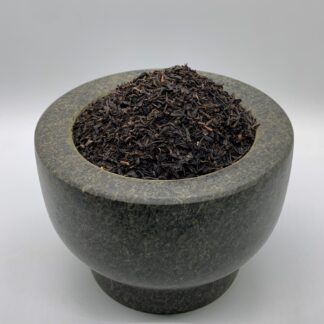 This peach herbal tea is not one of the most popular herbal tea out there, but it also has quite a number of people going for it. It can also be found on the herbal RVA website.
This tea costs between $15.00 – $44.00 depending on the number of ounces.
Moringa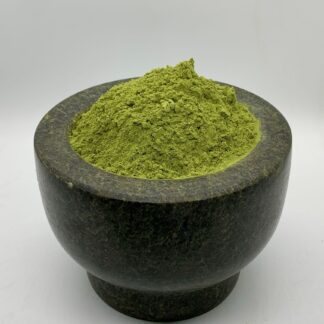 This is another product that can be found on the site. It is often packaged in powdered form, which contributes to the versatility of this product.
Some people even add this powder to drinks, so it's a really versatile product. This product costs $9.00.

Rooibos Herbal Tea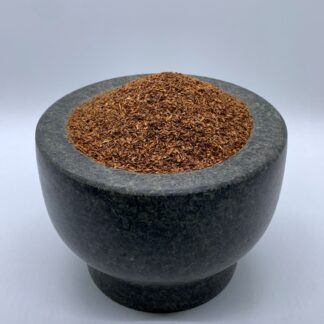 This tea is a popular product that many kratom lovers fall in love with. Herbal RVA has this product on its website.
This costs between $7.50 to $70.00 depending on ounces.

Sarsaparilla Root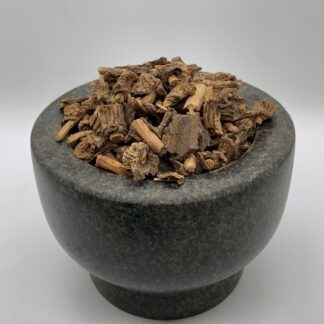 This herbal product is pretty popular in the United States and can be found in specialty stores at exorbitant prices.
These products can also be found on the herbal RVA website.
This product costs $9.00

Aesthetic Candle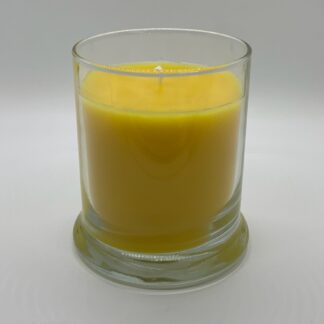 Herbal RVA also specializes in the sales of aesthetic candles.
The 8oz molded candle and 8oz of container candle cost $9.

Ways to Save Money While Shopping On Herbal RVA
Herbal RVA is a brand that looks out for the interest of its numerous customers. Despite having made their products available at a very affordable price, herbal RVA still made provisions for their customers to save money. At the same time, they shop for their needs with them.
The opportunities to shop and save at the same time include the following;
Herbal RVA offers its consistent and loyal customers coupon codes and discounts. These codes are of varying amounts, and they often have a limit after which they will expire. Herbal RVA's website mentions the deals and sales on their homepage when it happens. The price reduction for each product is included in the product description.
Bulk buying is one of the ways of saving money while shopping. At first, buying in bulk is seen as a very expensive option. In the long run, this opinion changes after you have done the math and realize how much you get to save if you buy goods in bulk. Everyone that shops with this vendor get to save while shopping. This is because of the really affordable price of their goods when compared to other vendors.
Frequently Asked Questions
Q- Is there a refund policy?
A- Yes, there is a refund policy. Herbal RVA's refund policy allows customers to return goods to them. However, to claim a refund, you mustn't open the goods. In addition to this, all goods must be returned within 30 days of purchase of the goods. It is advisable first to contact their support to ensure smooth processing. After claiming a refund, you should expect to get your money back within three working days.
Q- Is there a provision for free shipping?
A- No, There is no provision for free shipping. You can make use of either of the following shipment; USPS first class, Priority mail, Priority express, or FedEx Hold-For-Pickup.
Q- Can I buy in bulk with Herbal RVA?
A- Yes, Herbal RVA's aim is to satisfy their customers, and as such, they've made buying products from them as flexible as it can be. They package and sell their products in varying sizes, from small-sized products like 100g to bulk order kilograms for all customers to enjoy.
Q- How long do I have to wait for my order to get processed and my products shipped?
A- They have a very attractive shipping policy, as indicated on their website. Their products are shipped and delivered within 24 hours, as stated on their website.
Q- Is there a specific age restriction before you can buy their products?
A- Yes, there is. It states on their website that you have to be 21 years and above before making a purchase.