I confess; sometimes I eat the things I eat and get honestly surprised when I gain weight. I usually work through the day, get home, make something quick (which is almost never healthy) and "veg out" (imagine: this has nothing to actually do with vegetables). And like most everyone, I've searched high and low for "quick fixes" for healthy living and weight loss. Shoot, I even joined a gym for a while (without any real structure, mind you). But time and time again, I felt myself come off those programs and resort to my toxic ways of treating my body from before.
And then, I stumbled on Healthful Pursuit.
About Healthful Pursuit
Healthful Pursuit is a website that serves as a single-stop shop for anything health related; you can subscribe to a variety of weight loss and keto-related weight loss plans; you can purchase weekly, monthly, and yearly meal plans, and find recipes based on your dietary preference (and the time you have to make your meals).
You can even find helpful links to Keto-safe Wines, Meats, Energy Bars, and Glucose Monitors.

The site was started by Leanne Vogel, an ultra-successful and passionate Nutrition Educator, who leads a successful keto-based YouTube channel, podcast and has authored several leading keto books including The Keto Diet. Leanne cites love as her motivating factor in starting Healthful Pursuit. She has spent a near decade crafting the right diet that allows delicious meals and encourages weight loss.
Main Features
A quick glance at the top tabs on the website, and you'll see the most helpful resources that Healthful Pursuit has to offer.
Recipes
The Recipes tab is my favorite; when you click on it, you are given a list of filters for you to choose the types of recipes you wish to see.
These filters include specific diets, ranging from keto and dairy free to paleo and gluten free.
You can also filter which types of ingredients you want as the centerpiece of the recipe; this can be beans, Chicken, Red Meat, Quinoa, and more.
You can even filter out prep time (Lord knows, I don't always have the time to cook for 45 minutes even!) and which type of meal you're wanting, whether that's an appetizer, breakfast, a light snack or brunch.
Cooking methods are included as a featured filter. Using these filters, you can sort through the over 150 recipes Leanne has available on her site.
Shop
The Shop tab allows easy access to all of the available plans on Healthful Pursuit. This includes the 6 Week Keto Weight Loss Plan: this plan is a group session, where Leanne guides the participants through a program tailored to them personally; it runs in semesters, and has limited availability. This program costs $197.
Also in this tab is a keto holiday cookbook, weekly and monthly keto meal plans, and even one on one coaching with Leanne. If you click on this, you'll see you must sign up for a waitlist (as the program is very popular).
Podcast
Now, I am not much of a podcast person, so I haven't delved into exactly how Leanne's podcasts are, but if you investigate the tab, it has embeds of the 335 episodes that have been recorded. The show is available on most popular podcast platforms, and has had over 13 million downloads. Each episode features a guest, and goes into different aspects of a keto lifestyle.

Savings
This page is not exactly what you'd expect; instead of perhaps a resource for coupons and discounts on Healthful Pursuit meal plans and cookbooks, it contains outbound links to different brands that have offered sponsorship to Healthful Pursuit.
These include products such as
Keto-friendly Wine
Ketone Support Electrolytes
Keto Bars
Meat Sticks
Healthy Meats
Gut Health Supplements
CBD Oil
Continuous Glucose Monitor
 Most of the companies responsible for these products have offered discounts (such as 10% off the healthy meats link) to Healthful Pursuit customers and visitors.
Meal Plans
The Meal Plans tab is absolutely key. Click on it, and you'll be privy to a host of information concerning Ketogenic diets and the meal plans Leanne has to offer through this site. It becomes clear that the meal plans are all-encompassing and focused on saving you time and hassle when beginning a keto diet.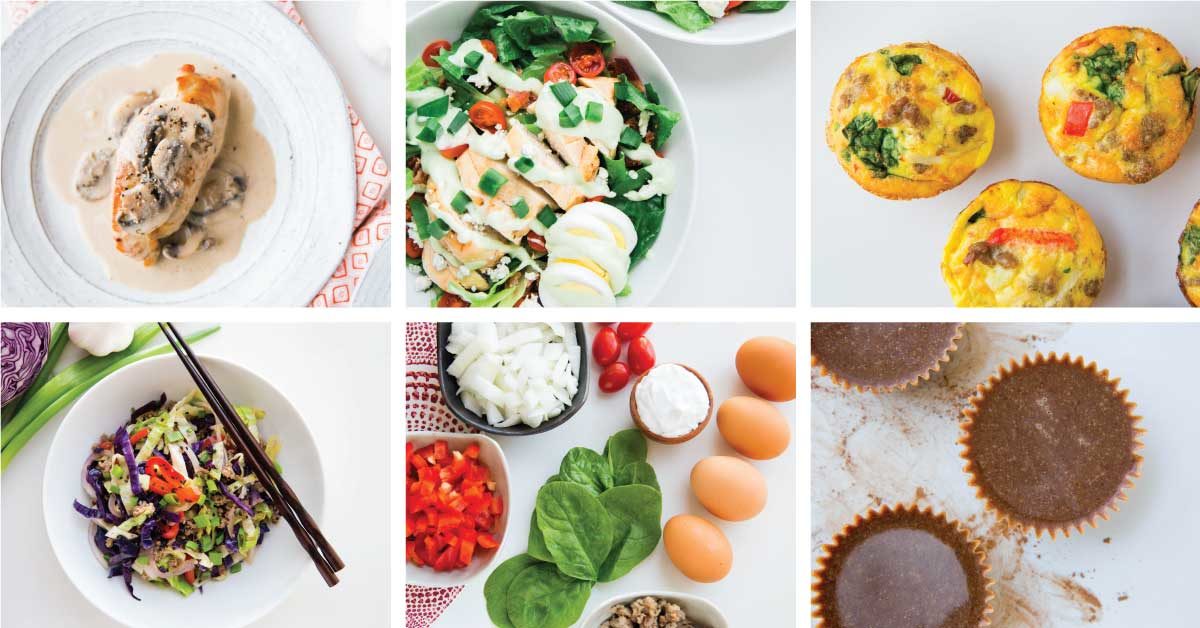 These meal plans include 7 days of meals, a grocery list (calculated perfectly to keep you from spending more than you have to and to prevent waste; this is better for your wallet and the environment), allergen guides with alternatives listed, 5-minute time-crunch recipes, and much more!

At the bottom of this page is a method of subscribing for one of these plans, which starts at a mere $8 a month (This adds up to only $0.26 a day!).
The best part is that the balanced keto weekly meal plans come with a 100% money back guarantee on the three-month and yearly plans, so there is no fear and no real commitment (it helps that the website is populated with rave reviews from satisfied customers).

Leanne is pretty confident that you will experience a better you through this program. You'll look better and feel better too; a keto diet is known to stabilize your mood as well as relieve stress in the body. The meal plan will also save money; no waste is added to the grocery lists, only exactly what you will use. And the time you would've used stressing over dinner and eating the right things will be taken care of for you.

Final Review
Intuitive, stock full of free resources as well as reasonably priced ones, and well-designed for ease of navigation, Healthful Pursuit is clearly invested in your well-being. Designed with a decade's worth of experience behind it, this program is easily the most friendly, ease-of-mind way to begin a ketogenic diet or to sharpen up your own keto diet and save money.