Best seller
Fields of Hemp Review: Quality CBD Products From The South of Oregon
Hemp is now completely legal in the U.S, and companies are increasingly turning to the plant for novel manufacturing methods, despite the fact that limitations on the plant remain quite rigorous. With the emergence of more hemp-producing enterprises, hemp customers will be spoiled for choice in terms of products.
This business is dominated by hemp-producing enterprises, and Fields of Hempis one of such companies. In South Oregon, the Fields of Hemp brand is a tiny, family-owned enterprise that produces hemp oil. In addition to a small selection of hemp cultivars, they also sell a few consumables, which together make up their tiny product offering of hemp-derived products. Farming and manufacturing procedures that are organic and all-natural are used by Fields of Hemp, which guarantees its customers the safest CBD hemp flowers that are the most natural they can find.
Their harvests are transported to the Oregon Department of Agriculture or to one of the several Oregon Environmental Laboratory Accreditation Program locations, where the strains are evaluated and authorized for quality and compliance before being sold. However, you can be certain that every shipment sent by the FOH brand is of the finest possible quality.
An overview of the firm and the hemp-based items they provide will be discussed in this article. Besides that, we'd look at some of the most effective techniques to save money while acquiring things from this particular firm.
Fields of Hemp – An Overview
A modest hemp farm in southern Oregon, Fields of Hemp is owned and operated by a family of four. A broad variety of high-quality hemp flowers are grown on the farm, which is well-known in the community. For the purpose of producing safe CBD products, the seller produces their hemp flower in a natural and organic manner.
Known for providing high-quality hemp varietals and edibles, the tiny family company is well-established in the community. Fields of hemp enable an impartial authority to lab test each harvest in order to get clearance before creating any goods, in order to assure quality and conformity with regulatory criteria.
The Department of Agriculture or any recognized environmental lab in Oregon must validate the produce in order to give its customers with safe items. Assuring high-quality standards is sufficient guarantee.
Products Offered By Fields of Hemp
Abacus. ($10.00 – $350.00)
Abacus is an indica-dominant strain that leaves you feeling calm, smooth, and completely wonderful after usage. If you're seeking to unwind on the couch after a hard day at work, this is the ideal option for you. Abacus is a strain of indica that is both pleasant and quiet, and it has a relaxing effect on the consumer. The experience is one of being in a very relaxed and confident state, in which your mind, body, and soul all seem to be in perfect harmony in a very tranquil state of mind.
The sensation is one of being in a highly relaxed and confident state of mind. In the event that you are suffering from anxiety or having problems relaxing after a long and stressful day at work, we cannot recommend this strain strongly enough. When you have Abacus in your house, you can be certain that your evening will be enjoyable.
This autoflowering cultivar, developed by High Alpine Genetics, is a one-of-a-kind introduction to the world of genetics. In the case of Alpen Gleaux, however, this is not always the case since some plants continue to produce substantial harvests of huge fluffy buds. Alpen Gleaux has a great perfume-like flavor and scent, and it has a highly satisfying impact in terms of its effects as well.
There will certainly be some sleepy-time indica effects from this strain, which is ideal for a peaceful evening. With terpenes like as Caryophyllene and Guaiol making their presence felt, the strain has a very flowery and piney flavor to it, with a peppery undercurrent. Alpen Gleaux will not let you down if you give it a try.
Blackberry Gleaux. ($10.00 – $550.00)
Dark cherry aroma, candy aroma, grape aroma, and lavender are some of the aromas that come through with this product. Because of its soothing and euphoric properties, it will present you with an experience that is unlike any other flower available on the market.
Indica dominating, it has the greatest concentration of the cannabinoid CBDa of any cannabis strain available today." Because of the dark purple, densely packed blossoms with vivid orange hairs and icy trichomes, this is a must-have for any cannabis collection. It has a delicious, lavender, black cherry flavor and is excellent for relaxing at the end of the day when you have a lot on your plate.
Bordeaux. ($10.00 – $100.00)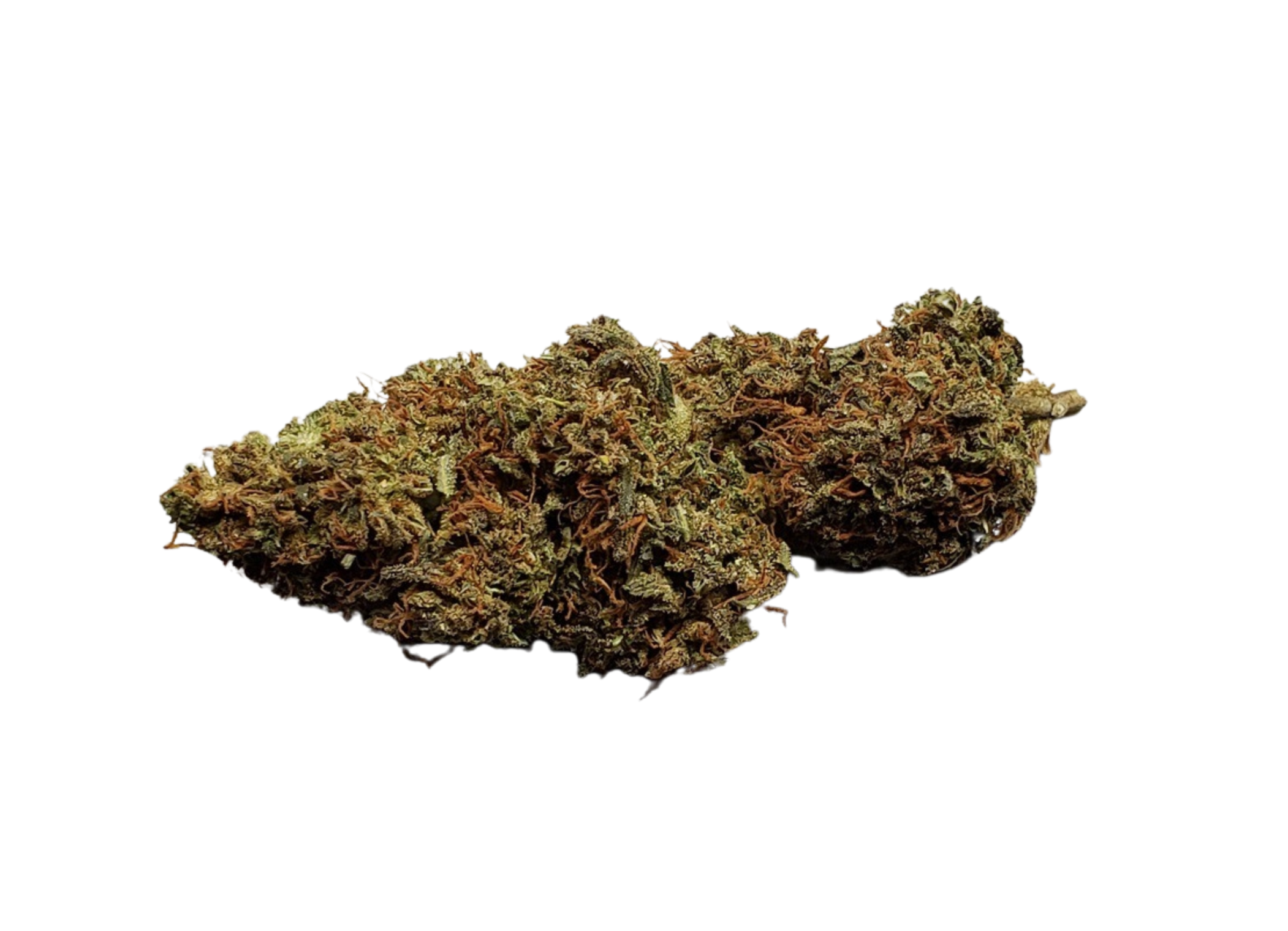 As the name implies, this strain is mostly Indica-dominant and grows well in outdoor environments. Its buds aren't very attractive, but what they lack in visual appeal they make up for in flavor and taste. The flowers contain an average of more than 15 percent CBD, though the exact cannabinoid profile, as well as the terpene concentration, can vary depending on the phenotype of the plant.
A general sense of well-being is produced, with the mind and body seeming to be affected almost at the same time. Even though it's a mix, it tends more toward the relaxing end of the spectrum without completely knocking you out. It's most suited for usage as an afternoon or evening strain, something that will assist you in winding down without putting you out completely.
Bubba Remedy. ($6.00 – $50.00)
If you're new to CBD flower smoking, it might be a novel and intriguing experience to get acquainted with the practice. A nice mood and sensations of intense relaxation will be experienced after taking Bubba Remedy, in particular. The well-rounded terpene profile promotes feelings of calmness, tranquility, and overall contentment with your life and its circumstances.
For its calming and pain-relieving properties, Bubba Remedy is popular among smokers. Bubba Remedy has been reported to be effective in the treatment of muscle tension, spasms, joint pain, migraines, and a variety of other symptoms. However, the consequences extend well beyond the physical body of the individual.. In the event that you have a racing mind or difficulty falling asleep at night, Bubba Remedy may be one of the greatest CBD solutions for you to consider.
Goliath. ($6.00 – $50.00)
There's little question that smoking the Goliath hemp strain will make you feel like a jubilant titan of strength. An increase in creativity and a lift in mood from this massive CBD plant will help you to handle the tasks that lie ahead of you. In any case, it will give you with a singularly tranquil and calming sensation, which will be ideal for relieving specific forms of discomfort.
Anxiety and nausea are two common complaints among users of the Goliath hemp strain. A fantastic pick for any time of day, the balanced effects of this massive top-shelf CBD flower hybrid strain make it a perfect choice for any occasion. But strong doses may also provide a numbing sedated effect, which can be enough to put some untrained aficionados to bed for the night.
Pink Panther. ($10.00 – $550.00)
A calming physical sensation is produced by this tiny Indica characteristics, which aids in relaxation, yet you are not likely to get couch-bound from it. Although many people use it for a different reason, hemp flower is a stress-relieving herb that may be consumed. This strain may provide a significant boost in all of your everyday tasks.
Energy is increased, and users report feeling more calm and elevated as a result of using this supplement. The hemp flower is a natural remedy for helping you stay focused while not having to worry about anxious energy. The strain is popular among creatives because it allows you to get more in sync with your senses than you would otherwise be able to achieve.
Reviews And Feedbacks From Customers
As a result, what is it about this brand that purchasers really enjoy? Definitely noticeable is their hands-on approach to maintaining and assuring quality. Although there may be tiny discrepancies across batches, the differences are big enough to create dissatisfaction. All of their strains produce the desired results. With CBD concentrations ranging from 14.9 percent to up to 24 percent, there's virtually no way to go wrong with the Fields of Hemp cultivars if you're searching for potent CBD benefits on a consistent basis. As seen by the large number of favorable reviews they receive from verified purchasers on a regular basis, this is undeniably the case. Several customers on Reddit also have positive remarks about the customer service they received.
Compliance With Regulations
Fields of Hemp's product range conforms with all applicable laws and regulations, assuring the safety of their goods and the absence of any psychoactive effects on their customers. To ensure that all strains are free of THC, they are subjected to rigorous testing to ensure that they meet high-quality standards. To ensure that you know exactly what is in a strain before you purchase it, the company provides different reports for each strain that can be viewed on each product listing page.
Frequently Asked Questions (FAQs) About Fields of Hemp.
Can I get my money back from Fields of Hemp?
Ans-Aside from the United States of America, Fields of Hemp solely sells and delivers to customers in that country. Customers may place purchases online and have them delivered to their home since their items are available on their website, which includes a shopping cart. Once a transaction has been made and the delivery has been completed, fields of hemp cannot issue a refund or replace the item.
When it comes to product packaging, how does Fields of Hemp go about it?
Ans- Orders from customers are wrapped in double bags before they are shipped out. Before anything else, they are placed in re-sealable Mylar bags that have been professionally sealed. Packages are packed in generic brown boxes that are designed to be unnoticeable. The company includes a letter to law enforcement in every shipment package, detailing the contents and testing results in great detail.
What shipping services does Fields of Hemp provide?
Ans- Yes, they do, of course. Fields of hemp ship according to the method requested by the client, which can be either standard or priority, however both methods take the same amount of time to deliver. You also get free shipping when you spend $100 or more.
3 Ways You Can Save Money on Fields of Hemp
1
Use the lowered rates to their maximum potential.
Even though Fields of Hemp is a tiny company with a family-owned business, it offers very inexpensive rates and great discounts to its customers. In some cases, you may even be eligible for a purchase discount of up to 20 percent on items totaling more than $45, depending on your location. When you purchase some of the premium cultivars accessible on their website, you will be able to save a significant amount of money on your purchases. In terms of discounts, there are a few exceptions, but the general rule holds true: most products they sell are eligible for the promotion.
2
Using Coupon Codes to Your Advantage
You may be able to take advantage of coupons from time to time in order to acquire things from a firm before the coupon expires. Due to the decreased purchase price, you will save money as a result of this decision.
3
Making large purchases of goods.
The fact that purchasing products in bulk always saves money is well acknowledged. In this case, because you save money on your purchases when you buy in bulk, it makes sense to buy in bulk.
Conclusion – The Verdict
Fields of Hemp is still a small company but that's not to say that it impacts the quality of the products they offer. You can always include them in your list of top CBD brands that can deliver products that are effective and not substandard.