Best seller
Blue Ridge Hemp Review: Don't Buy Until You Read this
There used to be a time when I found it difficult to get the best Hemp products to use and not get tired of it. I've tried quite a number of Hemp brands in the past, but they weren't just the type I see myself using for so long. Well, I recently stumbled on a Hemp brand, Blue Ridge Hemp, which I believe is the ideal one for me; I'm sure you'll love it too.
Blue Ridge Hemp
is a brand that provides an array of whole Hemp and CBD isolate products that have total traceability, right from the seed to its sale. I like the fact that there's a variety in its product line, from whole Hemp teas to isolate tinctures in several flavors, and it even has CBD superfood blends. This way, the company makes it easy for you to get hold of a quality CBD variant that has the chance to meet your needs.
Highlights of what to expect from the Blue Ridge Hemp product
Highlights:
Whole plant hemp and CBD isolate product
It is cruelty-free
Its facility is GMP compliant
Several gluten-free and vegan products
Sustainability sourced
Non-GMO hemp
Provides assistance programs so the CBD can be affordable for everybody.
About The Company
This brand is mid-sized and it has the mission to make CBD spread far and wide. They are in the process of achieving this by providing an excellently expansive selection that ranges from CBD superfoods to traditional tinctures – they even give you the chance to get hemp flowers by the gram.
Accessibility to the team behind this company is also very seamless as they provide a section where you can read more about CBD in general and also details about their products. Another thing they included is also a Reduced Price Assistance program for users that qualify. In its entirety, the brand is also greatly committed to quality and sustainability via the use of naturally sourced botanical ingredients including 3rd-party laboratory testing.
I remember asking one of the representatives at Blue Ridge Hemp where they got their inspiration from, and all the representatives told me is a simple yet complex answer, which is Pain. It isn't the exaggerated "tears, sweat, and blood" kind. I am talking about the biologically diverse and real pain that's affecting millions of individuals all over the world, from debilitating pain to annoying discomfort that plagues our daily lives.
As stated earlier, this brand provides a wide array of CBD products that function well as part of a CBD routine that's multi-faceted or on its own for relief provided by CBD. At first glance, what I noticed is that this brand offers many variants of hemp flowers that you can purchase by the pound, a half-pound, or raw. If you'd not like to go big, you'll not need to go home as you can still try any of their CBD flower pre-rolls such as the OG Kush Pre-Roll 5-pack.
If you're not satisfied with the fact it provides premium hemp flowers by the pound, this brand also has a wide array of edibles. The entirety of these products is from powerful superfoods such as the CBD-infused coconut oil that has 250 mg of CBD for each jar. If that is too plain for you, you can also get the coconut oil concoction in Dark Chocolate. If you want something that's sweeter, you can try their highly nutritional and smooth CBD Alchemy Superfood Chocolate Bar that has a total of 60 mg of cannabidiol. They've also got an array of herbal Hemp Teas that come with useful effects such as the decaf Sweet CBD Dreams that are created to help you sleep well.
Superfoods: CBD-infused coconut oil with 250 mg of CBD
Sweeter: CBD Alchemy Superfood Chocolate Bar has 60 mg of cannabidiol
Quality of the Products Provided By Blue Ridge Hemp
The entire Hemp material that Blue Ridge Hemp uses is sourced from trusted partner farms where the farmers grow the Hemp crops in accordance with modern sustainable practices. The small team of the brand is updated on the excellent manufacturing practices and every one of the company's products can be verified through the entire process. This brand works with Flourish software and Can Verify to provide total tamper-evident and for each product since the first thing they care about is your health and safety.
What is the Main Mission of Blue Ridge Hemp?

The mission of Blue Ridge Hemp is clear, and that's to fight pain by using CBD products. As stated earlier, they also have a "reduced price program" which is aimed to give back to society. I love the fact that this company has selected a particular area where their products focus on. I believe the brands that do this can easily combine the right product types and formulations to be successful in one area.
Any individual can apply for the reduced-price program that this company provides. With this program, anybody that would love to use CBD products but can't afford them can still have some to provide solutions to their conditions. This form of assistance is one that's very much rarely seen anywhere, not only in the CBD industry but across all industries.
Get More information by visiting the Reduced Price Assistance Page
Overall Rating Review
Based on 82 reviews from the Facebook page of the brand, the company has a 4.8/5 star rating, which is very impressive for such a brand. With this, it is no doubt that this brand has proven to be the best when it comes to hemp products.
Pros and Cons of Blue Ridge Hemp
Just like every other brand, there are pros and cons of this company. It's of no surprise that the pros outweigh the cons, which can even be verified by the number of excellent reviews this company has. Now, let's dive into the pros and cons of this brand:
PROS
The CBD flowers are sourced from Oregon Farms.
You can also get several strains in pre-rolled cones.
Carries a wide array of CBD strains.
CONS
It does not provide info to new CBD smokers about how they can dose.
It does not have heavy metal, terpene, residual solvents, and pesticides lab tests.
Website Knowledge Base
One thing I love about the website is the fact that it is filled with educational blog posts to educate users on
cannabinoids and the endocannabinoid system
. They've also got a particular page that's used to share links that are related to studies on CBD benefits for addressing several conditions. Another thing I noticed is that they provide caution for every one of their products making patients know when they shouldn't use their products.
Blue Ridge Hemp Accepted Payment Options
Payment Options
Blue Ridge Hemp offers a wide array of payment options to give intending customers the benefit of choice when performing online transactions. Some of these payment methods are:
Credit Card: Blue Ridge Hemp accepts MasterCard, Visa, and American Express.
Bank Transfer
PayPal
Best Ways to Save on Blue Ridge Hemp
Blue Ridge Hemp offers various mouth-watering and attractive deals to help save money while you shop on their online site. With their wide array of customers, there are several side attractions to keep loyal customers wanting more. Of the many deals available for customers, listed below are the three best ways, and we've also included a bonus:
Blue Ridge Hemp provides pre-planned coupon codes with discounts to help customers to save money on their products. This feature isn't permanent as they elapse on expiration on the predetermined time frame.
Blue Ridge Discount Code:

Discounts are given on some particular Blue Ridge Hemp products at different time intervals to help their intending customers save money on their intended purchase.
Blue Ridge places promo codes on a specific product to help their customers save on the website. The promo codes have a defined time frame and expire when the time frame elapses.
Well, this shouldn't come as a surprise as I have talked well about it earlier. This program gives patients who aren't economically empowered the chance to buy products at discounted prices.
Best Selling Products at Blue Ridge Hemp
Blue Ridge has established itself as one of the top and stand-out Hemp products makers with many viable Hemp products. Some of the best-selling hemp products due to popular demand on the website of Blue Ridge Hemp are highlighted below:
Blue Ridge Hemp CBD Flower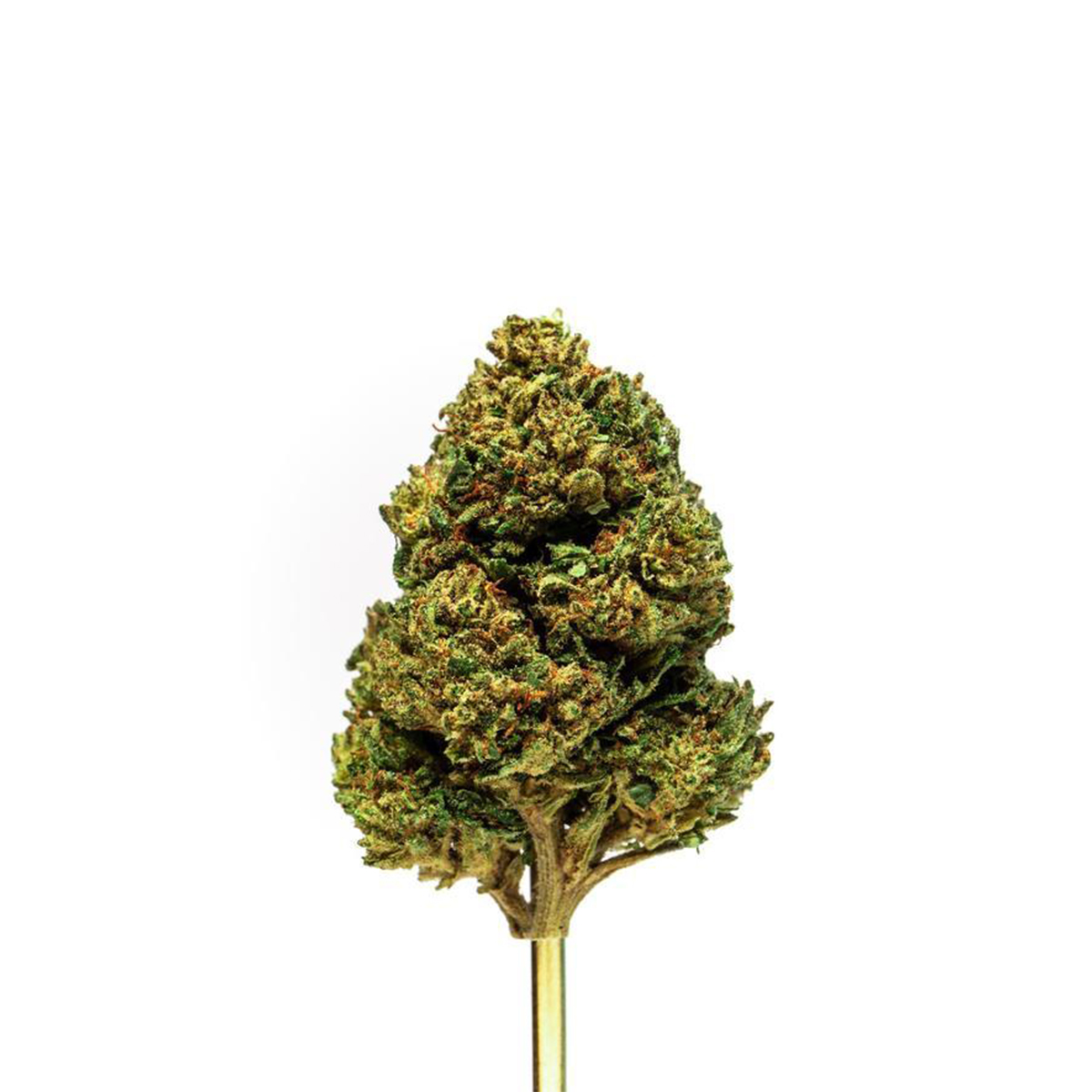 Farmers carefully breed Hemp nugs to excellently enhance the CBD content, while making the THC content to suppress.
The outcome is a perfect CBD-rich flower that tastes, smells, and looks like marijuana, but does not have its psychoactive effects.
Price: $10 to $60 ($0.01 per mg)
Blue Ridge Hemp CBD Tinctures
If you're thinking of a traditional way to consume CBD, then you should go for CBD tincture oils.
These products became very popular some years ago as an emerging way of treating children who have rare epileptic seizures.
The oils are popular because they provide fast relief without any negative health effects.
Price: $30 to $65 ($0.07 – $0.09 per mg)
Blue Ridge Hemp CBD Coconut Oil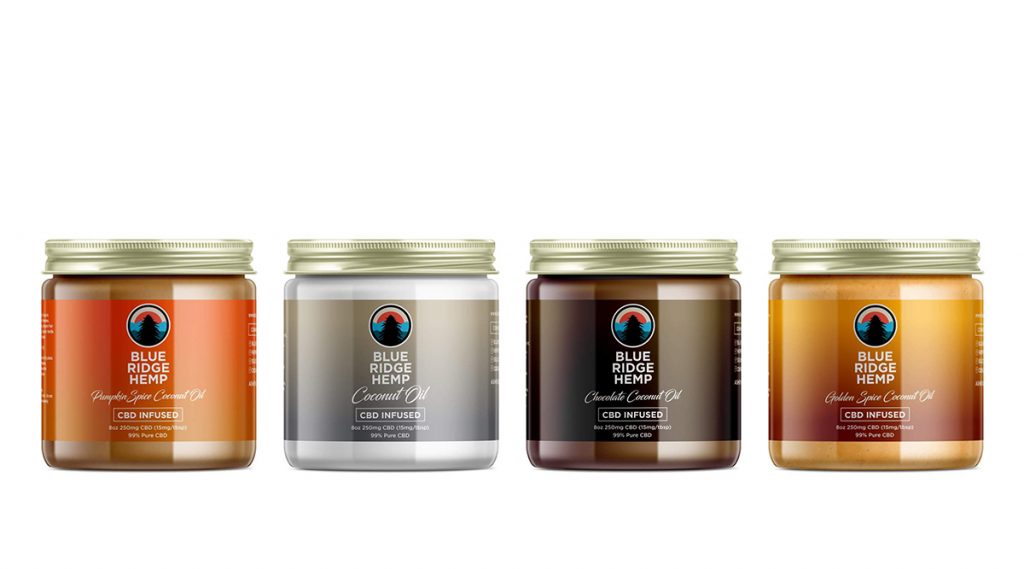 Coconut oil and CBD is the perfect combination.
Coconut oils have high levels of MCTs that help with bioavailability and metabolization.
This simply means that if one takes CBD with coconut oil, a perfect amount of the CBD becomes active in our bloodstream.
Price: $40 ($0.16 per mg)
Blue Ridge Hemp CBD Infused Roll-On
Apply CBD easily with these infused roll-ons.
Each of these Blue Ridge products packs 50mg of CBD into 10ml, and they have roll-ons for calm and relaxation, headaches and stress, muscle care, breathing easy and concentration, and joint care.
Price: $20 ($0.30 per mg)
Sizes: 50mg of CBD into 10ml
Final Verdict: Is this the best source of CBD products?
Well, to round this review off, this company provides a wide array of CBD products derived from Hemp and they arrive in several strengths. They have a believable and clear mission because the practices of this company are tailored to support it. The price of their products is fair, and all their products can be shipped to you wherever you are in the United States.
According to my observation, I can clearly tell you that this brand produces one of the best CBD products in every category. They meet every criterion I need before I can recommend a company. The criteria include solid attention to detail, affordable and fair pricing, clever formation, and full third-party testing.
Frequently Asked Questions
1- Is there THC in Blue Ridge Hemp?
Ans- Well, sometimes. The tinctures of Blue Ridge Hemp are made using 99% pure isolate of CBD, while the hemp teas and hemp flowers provide the benefits of the entourage effect of hemp. Even with that, every product that Blue Ridge Hemp Provides has less than 0.3% of THC, and that's the legally permissible quantity for industrial hemp products.
2-What's the location of Blue Ridge Hemp?
Ans- This company is located in Asheville, North Carolina, USA.
3- Where can I buy the products of Blue Ridge Hemp?
Ans- You can order any of their products that you want directly from their website. They ship the products to all fifty states in the United States.
4- How can I trigger the codes of Blue Ridge Hemp?
Ans- When shopping on the website of this company, you'll see two promo types, and they are the deal and the code. When you've got a code for the item you want, paste it when you want to check out and the discount will be triggered simultaneously. When it comes to the deal, you don't need to trigger any codes.
5- Why is my code not working on the website of Blue Ridge Hemp?
Ans- Well, the best things I can say when it comes to the code not working in general are: the code has likely ended, there are exclusions, or you simply can't share it and can be triggered only once. There's also a chance that the price of what you're about to purchase isn't up to the threshold to use the code.
6- How can I get more from Blue Ridge Hemp?
Ans- Your best bet would be to check for the newsletter form on their website then sign up with your email address. You'll get instant alerts as soon as they have new and fresh exclusive discounts and promos directly from them. Enjoy!